Comments on Stereoscopic Roundness by stereo experts.
There is now a forum section on roundness. It seems mainly based on this web site.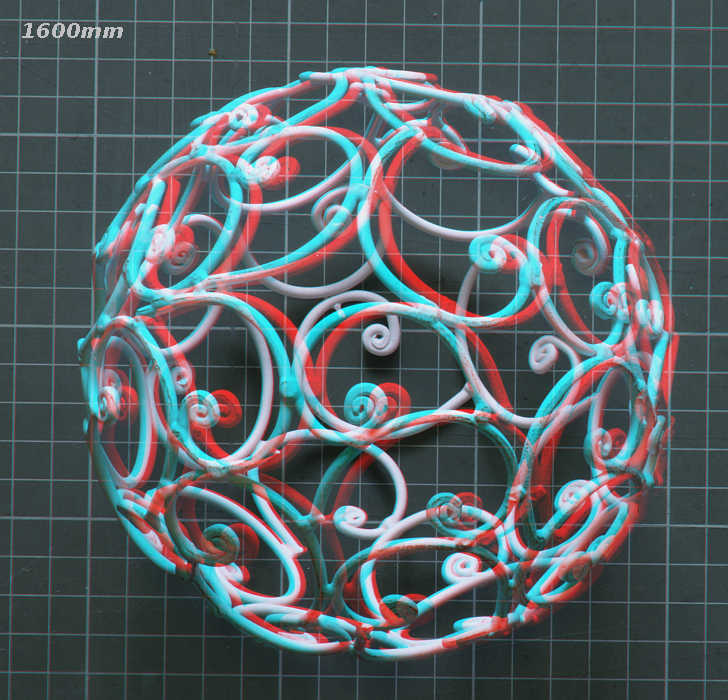 There are several factors that influences roundness or »vivid plastic impression«.
The roundness or vpi is directly (but not linear) dependent to
• Viewing distance
• Interaxial distance
• Screen window distance (on location)
• Deepness of the object
and reciprocally (but not linear) dependent to
• Object`s recording distance
• Screen magnification
• Focal length
• Horizontal image difference on the sensor (for parallel rigs)
• Interocular distance
• Object`s width/height
It is not one simple equation you can use, because semantic factors like experience and expectation influence the final cyclopean depth perception. The final depth perception is the sum of all monocular, binocular and semantic information.
I am working on a white paper about vpi. More about this in some weeks…
I now understand you. I have to admit that you are right with your equation under specific
conditions of your experiment. The key word in your observation is that viewing angles should be small enough to be indistinguishable from orthographic.
Under these conditions you can't experiment with objects much larger then 12 cm, or viewing angles much wider than 5 degrees, (and depths much more then 1 meter.) Viewing angles of both the typical movie camera lens and large screen presentations are much much larger, and your equation does not work there.
What you call perfect roundness can still be achieved for one specific viewer in the theater.
Mathew Orman
Wrong!
Simple algebra works regardless of screen size or distance.
"Stereoscopic roundness" another fraze in guru's slang.
Perspective , scale and stereo window position mismatch are the main distortions.
Looks like you have no idea how to project stereoscopic image without distortions on any size of a screen.
You are touching upon a sore point with stereoscopic production: parallax values are shot-specific and viewing situation-specific and need to be adjusted on a shot-by-shot basis. Producers HATE to hear this and demand a one-size-fits-all 3-D calculator, which is simply not possible. I don't believe 3-D will go below a certain price point because of this reason and it may well remain a premium-fee financed medium. Hey, it is not similar a step as the move from SD to HD was: it is a completely different way of working. Stereographers will continue to have a job unless painful to watch 3-D is suddenly accepted by a wider audience...
John Hart
John's contribution was so significant, I have given it a page of its own:
Hart Roundness
Notice that John Hart's introduction of magnification into the definition of roundness denies my experiment, in which magnification changes over a big range made no perceptible difference to the stereoscopic impression of roundness.
Roundness by John Wattie
https://nzphoto.tripod.com/3d/315roundness.html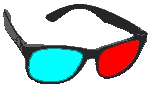 .........
How far from the screen do you sit to make this statue look perfectly round, when viewed stereoscopically, using red/cyan anaglyph goggles?
The image was taken with a Loreo 9005 Beam Splitter with a 90mm fixed stereo base.
An Olympus E410 4/3 format camera was used.
The statue image to the left was taken
with the same rig.
Why does the roundness look different between these statue images?
Size has nothing to do with it, check down.